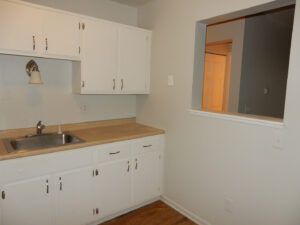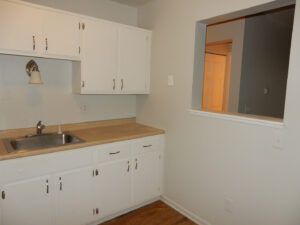 Ellen Avenue - One and Two Bedroom Apartments
3110 Ellen Avenue, Lansing, Michigan
One beds start at $799, Two Beds start at $899 with Balcony +$50
Ellen Avenue are smoke free apartment homes nestled in a quiet residential family neighborhood on the Southside of Lansing.
Qualifications for an application or a tour are:
You must be a NON-SMOKER
You must have a good rental history with no evictions
You must earn at least three times the rent each month
You must have good work references
You must have a credit score above 600
You must have no violent felonies on your criminal background
To apply, select "ONLINE APPLICATION" at the top of the page. You must provide $30 for us to process your credit check.
The units are clean and affordable and feature a well thought out layout with lots of closets.  Some units have balconies.  Heat, water, sewer, trash, lawn and garden and snow removal are included in your rent.  Tenants pay for electricity, internet and cable.  Esker Properties provides free storage lockers in the laundry area.  The building contains laundry facilities on the main floor.  There is plenty of parking available. Pets allowed include cats, birds, and fish. Sorry, no dogs, rodents, or reptiles are allowed.
You are walking distance to the Cedar Street corridor featuring coffee shops, stores, and restaurants. You are minutes to anywhere, including neighborhood coffee shops, stores and restaurants with easy access to the Capitol, Cooley Law, Downtown Lansing, Michigan State University, or Mason, Holt, and Okemos.
If you want to contact us, please call at (517) 290-6739 or send an email to [email protected]